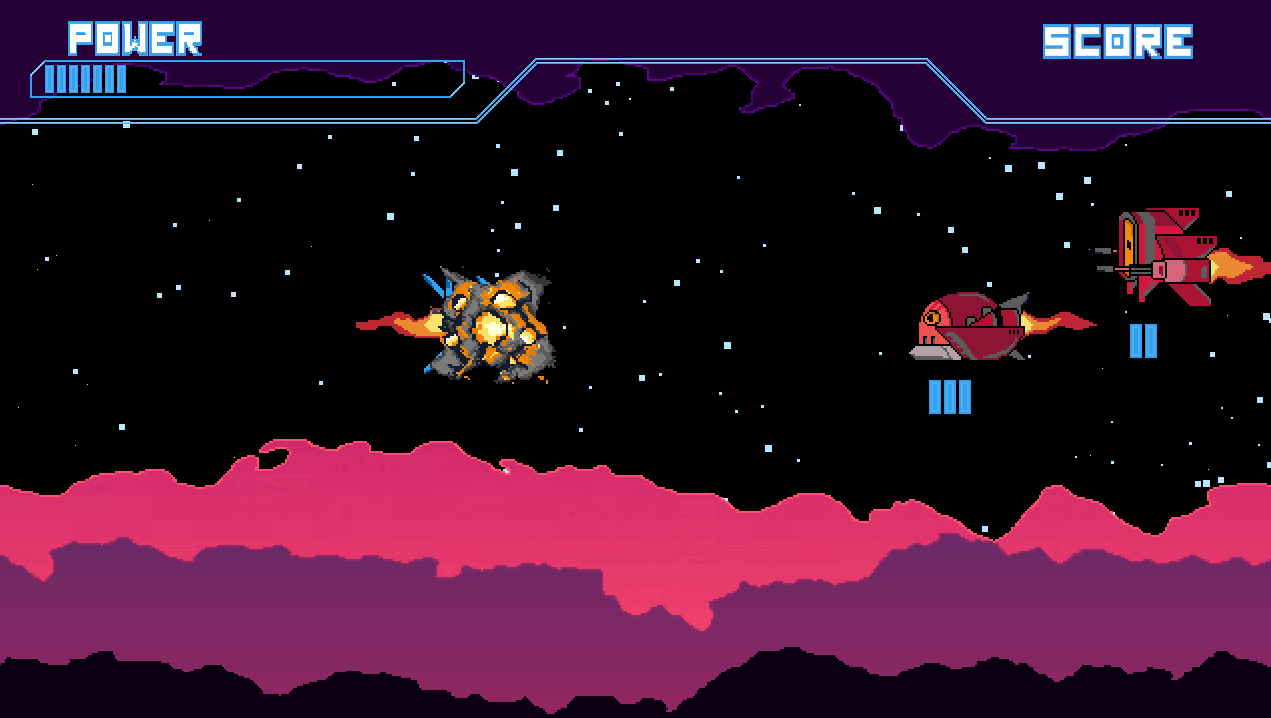 Power is Everything
A downloadable game for Windows
A game by:
Stan Lewry, Dave Lewis, Joshua Weeden, Lucas Rijllart.
"Power is everything" is a side Scrolling Shmup with one core concept. Your power bar limits your progression through the game. every time you fire your power bar reduces. Every time you get hit your power bar reduces. The only way to get more power is to defeat enemies, but don't miss too many times as if you don't have enough power to defeat the boss at the end each wave of enemies, you're done for!

Created in C++ from scratch, all resources (except for the Font) were created by the team in the 48 hours as part of the GMTK Game Jam.
featuring pseudo random enemies, in ever increasing waves. The game plays like an endless runner where the user tries to stay alive for as long as possible.
The visuals display 8 layers of parallax scrolling to give depth to the 2D world.
To play, move around with the arrow keys and fire with space bar. Kill all the enemies to continue. But be careful not to run out of power, it provides your health, your ammo, and your means of progression.
IMPORTANT
To run the game you may need to install MSVCp120.dll
This is included in the folder
You may need to install both vcredist_x86 and vcredist_x64
ALSO IMPORTANT
If you cant get the game to run, download the file release.zip. This version of the game was built during the 48 hour period of the game jam but was only uploaded later when we where made aware of issues with our submission.
Download
Click download now to get access to the following files:
PowerIsEverything.zip
21 MB